The Affair is my third book in the new year – my "A" book in the A to Z Challenge [link for challenge at the end].
This isn't the first Jack Reacher book that Child wrote, but it's the book that explains how Jack becomes the drifter that he is in the other books. And who wouldn't want someone like Jack Reacher drifting into their lives once in awhile? I would like to ask him to right a few wrongs, that's for sure. Jack has a whole different kind of justice that he exacts – maybe the word "vigilante" could even be used to describe him. He has his own way of doing things and that way doesn't always meet the letter of the law. It's good against evil and Jack is always on the good and winning side!
After I read the book, I went and read reviews of it on Amazon. Do you know the number one complaint that I found about the book? It's the fact that Hollywood uses Tom Cruise to play Jack Reacher in the films that are out and that he doesn't match the description of Jack. How can that be a complaint about the book? Yep – he's not as big, as tall, etc. – but no matter what you think of Mr. Cruise, he's still a good actor and brings a bigger than life character to the screen. Some of the reviewers said they wouldn't read any more of Child's novels because of this. Is this stupid, or what? The books are entertaining and bring people to a world that most of us can't even imagine. They take us out of this world and into one where justice prevails in the end. My advice? Don't watch the movies if you don't like Tom Cruise playing the part!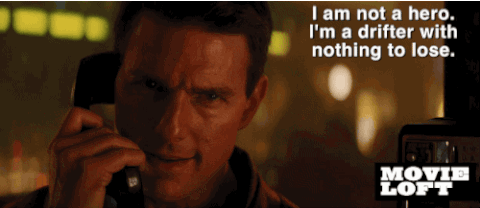 Do you need a little excitement and adventure to start out the year? I would totally recommend getting "The Affair" at your library, at a bookstore, or like I did – I found it at a thrift store for 60 cents!
My "X" book just came in the mail – Xena: Warrior Princess! Follow this blog and you won't miss any of the reviews this year – those from the A to Z Challenge and those I read in between!